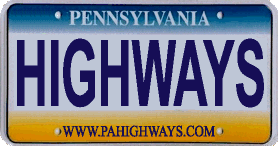 Shanksville and Flight 93
---
I can still remember the day like it was yesterday. I awoke early at 9 AM to order tickets to see comedian Lewis Black perform at the Funny Bone comedy club. As I walked out of my bedroom to my living room to make the phone call, all I could think about was that I was really tired and had a long day ahead of me. Little did I know what was going on in New York City, until I turned on the TV to what I thought would be Regis Philbin. Then my problems seemed as trivial as loosing a penny out of your pocket.
The day seemed like any other day in early September, as summer turned to fall. The sun was shining, birds singing, and a slight chill in the air. The day was beginning, and for some, that meant getting to an airport to catch a flight.
The passengers boarded United Airlines Flight 93 at Newark International Airport, and were ready for its 8:01 AM departure. However, because of heavy runway traffic, its departure is postponed, and it wouldn't leave the ground until 8:42 AM. A mere four minutes later, American Airlines Flight 11 slams into 1 World Trade Center eight miles from the airport. Sometime after 9:00 AM, United Airlines tells alerts all cockpits of potential intrusion and to take steps to barricade the doors, but not of what has happened at the World Trade Center or that another plane is missing. At around this time, United Airlines Flight 93 was nearing cruising altitude. At 9:03 AM, United Airlines Flight 175 crashes into 2 World Trade Center.
Oblivious to what was going on hundred of miles from where they took off, the passengers and crew were settling in for the trip. About 40 minutes into the flight, three of the four hijackers stood up and put bandanas around their heads. Two went to the cockpit, and a third took to the loudspeaker to announce another had a bomb.
Around 9:20 AM Eastern, 6:20 AM Pacific, Tom Burnett calls his wife Deena in San Francisco, and says, "I'm on United Flight 93 from Newark to San Francisco. The plane has been hijacked. We are in the air. They've already knifed a guy. There is a bomb on board. Call the FBI."
A few minutes after 9:31 AM, a hijacker can be heard on the cockpit voice recording ordering a woman to sit down. Presumably the woman is a flight attendant, and implores, "Don't, don't." and then "Please, I don't want to die." Patrick Welsh, husband of flight attendant Debbie Welsh, is later told that an attendant was stabbed during the takeover, and it was probably his wife.
At 9:34 AM, a hijacker says over the radio to the passenger, "Ladies and gentlemen, here it's the captain, please sit down. Keep remaining sitting. We have a bomb aboard." Cleveland flight controllers can understand about a minute of screams, and then a voice saying something about a "bomb on board." That same time, Tom Burnett calls his wife a second time. He tells her, "They're in the cockpit." She tells him about the hits on the WTC, and he responds with, "Oh my God, it's a suicide mission."
At 9:36 AM, Flight 93 files a new flight plan with the final destination of Washington, and therefore reverses course and begins its new route. The plan has the plane to arrive in Washington at 10:28 AM.
At 9:37 AM, Jeremy Glick calls his wife Lyz. He describes the hijackers to her as being Middle Eastern, Iranian in appearance. One minute later, American Airlines Flight 77 slams into the Pentagon. Around 9:41 AM, Marion Birtton calls a friend and tells him two people have been killed and the plane has been turned around.
At 9:42 AM, Mark Bingham calls his mother and tells her, "I'm on a flight from Newark to San Francisco and there are three guys who have taken over the plane and they say they have a bomb." Three minutes pass when Tom Burnett for the third time. She informs him about Flight 77's demise. He tells her about the bomb he mentioned earlier, "I don't think they have one. I think they're just telling us that." He says the hijackers are talking about crashing the plane into the ground. "We have to do something." He tells her that he and others are making a plan, "A group of us." At the same time, after having trouble with his AirFone, Todd Beamer is able to speak to Verizon phone representative Lisa Jefferson, with the FBI listening in. They talk for around 15 minutes, and says he has been herded to the back of the plane with nine other passengers and five flight attendants. A hijacker who said he has a bomb strapped to his body is guarding them, 27 passengers are being guarded by a hijacker in first class, and one is in the cockpit. One passenger is dead and the two pilots are apparently dead. Investigators aren't sure if the original pilots were killed or allowed to live.
At 9:47 AM, Jeremy Glick still on the phone with his wife tells her that the passengers are taking a vote if they should try and take over the plane or not. He later says that all the men on the plane have voted to attack the hijackers." At 9:50 AM, Sandra Bradshaw calls her husband and says, "Have you heard what's going on? My flight has been hijacked. My flight has been hijacked with three guys with knives." She says they are in the rear gallery filling pitchers with hot water to use against the hijackers. At 9:54 AM, Tom Burnett calls his wife Deena for a fourth and last time, saying, "It's up to us. I think we can do it. Don't worry, we're going to do something." He specifically mentions they plan to regain control of the airplane over a rural area.
Todd Beamer ends his call at 9:58 AM saying that they plan "to jump" the hijacker in the back who claims to have a bomb. He lets go of the phone but leaves it connected. His famous last words are said to nearby passengers, "You ready? Okay. Let's roll!" The same time, CeeCee Lyles says to her husband, "Aah, it feels like the plane's going down." Her husband replies, "What's that?" She says, "They're getting ready to force their way into the cockpit." A little later she screams, then says "They're doing it! They're doing it! They're doing it!" Her husband hears screaming and then the call breaks off. Sandy Bradshaw tells her husband, "Everyone's running to first class. I've got to go. Bye." She had been talking with him since 9:50 AM. A man dialed 911 from a bathroom on the plane, crying, "We're being hijacked, we're being hijacked!" The call was received by Westmoreland County, my county, along with others from the plane as it crossed the airspace. From the flight data recorder, it has been determined that the fight to wrest control began over my hometown of Latrobe. One minute later 2 World Trade Center collapses.
At 10:00 AM, Bill Wright is flying a small plane nearby when a flight controller asks him to look around outside his window. He sees Flight 93 three miles away, and flight control asks him the plane's altitude, then commands him to get away from the plane and land immediately. Wright sees the plane rock back and forth three or four times before he leaves the area. He figures that the hijackers were trying to slow the attacking passengers.
Between 10:00 and 10:06 AM, there are no calls from Flight 93. Cell phones left on record only silence. A little before 10:06 AM, CBS erroneously reports that two F-16 fighters are tailing Flight 93. Rodney Peterson and Brandon Leventry in Boswell, 10 miles to the north-northwest, see a passenger jet lumbering through the sky at about 2,000 feet. They notice the plane dip its wings sharply to the left then to the right. The wings level off and the plane keeps flying, slowly descending. Finally at 10:06 AM, Flight 93 crashes into the Pennsylvania countryside, about 80 miles southeast of Pittsburgh, or 124 miles from Washington, DC.
At 11:17 AM, a press release is issued, "United Airlines has confirmed one of its flights has crashed near Pittsburgh, Pennsylvania. United Flight 93, a Boeing 757 aircraft, is the flight number involved. The flight originated in Newark and was bound for San Francisco."

Coverage of the crash (CNN)
Before September 11, 2001, if someone was asked where Shanksville was, I doubt they would know if they hadn't grown up there. Then it happened; the day that changed the United States forever, and put Shanksville on the international map of terrorism. The following are some pictures taken in the borough.
No one boarding United Airlines Flight 93 at Newark Liberty International Airport bound for San Francisco, California knew that they would become heroes and win the first battle in the international war on terrorism. Names such as Todd Beamer, Mark Bingham, and Jeremy Glick meant nothing to the general populace of the country before September 11, 2001, but soon after that date, would come to be known as three of the forty aboard who took a stand. Just as Todd Beamer said "Let's roll," they did just that. Many people, including myself and Pennsylvania Representative John Murtha, agree that their actions helped stop another potentially deadly attack on another target, probably in Washington, DC against the Capitol or White House.
September 11, 2003
I went to the site on the second anniversary, since I wanted to pay my respects. I also wanted to see what would be going on to commemorate two years passing. I wanted to go the previous year, but felt it would be too crowded and hectic being the first anniversary and with President George Bush attending.
Competition to design a permanent memorial began on September 11, 2004. Thousands of entries were whittled down to five finalists in February 2005. Public viewing of the five proposals took place at Factory Shoppes at Georgian Place in Somerset from July to September. I took part in submitting my thoughts on the designs in July. The "Crescent of Embrace" was selected as the winning design on September 7, 2005; however, it caused a lot of criticism. The recognized symbol of Islam is the crescent, and the direction the it was facing was towards Mecca, the holiest city in the religion. The combination of the two forced the design to be modified to a bowl shape. Construction is expected to begin in 2008 and is expected to be complete by the tenth anniversary.
September 11, 2005
Two years passed since I visited on the anniversary. There was less press coverage compared to two years earlier as seen in the above picture. That night, the Discovery Channel debuted The Flight That Fought Back.
Another made-for-TV movie about the flight debuted on A&E on January 30, 2006, entitled Flight 93. Universal Pictures released United 93 which debuted in theaters on April 28, 2006. It took second place at $11.5 million for opening weekend receipts, and as promised by Universal Pictures, 10 percent was donated to construction of the permanent Flight 93 National Memorial which equated to $1.15 million.
It is estimated that $58 million would have to be spent on a memorial which caused US Representative Charles Taylor (R) of North Carolina who is the chairman of the House panel that controls spending on Interior and National Park Service programs to drag his feet on funding. In a hearing on the interior and environment spending bill for 2007 on May 4, 2006, he finally relented. However, he is still concerned about achieving the target amount since other parks and sites are not receiving needed money for repairs and maintenance. So far private groups have raised $8.6 million from donors including the aforementioned $1.15 million from Universal. The park service is seeking $10 million for the 1,535 acres and the rest of the money would be used to protect an additional 900 acres. The Federal government has provided $1 million for planning and the Commonwealth has agreed to provide $10 million.
On August 9, 2007, Transportation Secretary Allen Biehler along with other state and local officials dedicated US 219 between Maryland and Cambria County as the "Flight 93 Memorial Highway." "The heroism of the victims of Flight 93 is something we want to always remember," Secretary Biehler said. "Everyone who travels this route will never forget the bravery and unselfishness of those on the flight." Joining him was state Senator Richard Kasunic who sponsored the legislation to change the name, and Kenny Nacke whose brother was aboard on United 93. Also in attendance were the National Park Service as well as members of the Shanksville Volunteer Fire Department who were the first to respond to an initial report of a plane crash near Indian Lake. The expressway is only eight miles to the west of the crash site.
Plans for the permanent memorial seem to be stalled again, but this time by the ground itself. State environmental officials said manganese was detected at the site, which is a by-product of coal mining. The coal company is trying to clean up the substance, but can't and won't, excavate the ground where the remains of the passengers lie. US Representative Bill Shuster said, "I'm concerned that we're not going to build the memorial under the time schedule we put forward, and that's the 10-year anniversary in 2011." He added, "Because of the bureaucratic red tape here, that's going to be an affront, an insult, to the people of Shanksville and to the families of the flight and crew of Flight 93." As it stands now, the National Park Service refuses to take over the project until the cleanup is complete. Representative Shuster will ask the Environmental Protection Agency to waive its rules and allow the NPS to complete the project. Despite high levels of manganese that violate Federal standards, they are not dangerous nor a threat to visitors' health.
United 93
directed by Paul Greengrass (2006)

The story of the heroic flight of United Airlines 93 comes to the big screen in the first 9/11 movie by Universal Pictures. Ten percent of opening weekend box office profits were donated for construction of the permanent Flight 93 National Memorial.

---

The Flight That Fought Back
directed by Bruce Goodison (2005)

A docudrama from the Discovery Channel which re-enacts the events on the plane and includes actual phone conversations between passengers and those on the ground.

---

Flight 93
directed by Peter Markle (2006)

Made-for-TV movie from A&E about the ordeal the crew and passengers of United Airlines 93 endured and how they managed to avert another attack.

---

Let's Roll: Ordinary People, Extraordinary Courage
by Lisa Beamer and Ken Abraham (2002)

We all know the story of United Airlines Flight 93 and what happened that led to its crash in Shanksville on September 11, 2001. Now find out the details from the wife of Todd Beamer, who said the now famous words, "Let's roll!"

---

Courage After the Crash: Flight 93 Aftermath-An Oral and Pictorial Chronicle
by Dr. Glenn J. Kashurba (2002)

More insight into the crash from someone who lives in Shanksville and who was involved in the recovery efforts. I spoke with Dr. Kashurba at the site on September 11, 2003.

AREA LODGING
Somerset
Links:
Airline Ride Across America
Bruderhof Peace Barn - Spring Valley Bruderhof School
Courage After the Crash - Dr. Glenn Kashurba
Coverage of the Crash of Flight 93 - Pittsburgh Post-Gazette
Flight 93 - A&E Television Network
Flight 93 - Lane Core, Jr.
Flight 93 Memorial Chapel
Flight 93 Memorial Information Center
Flight 93 Memorial Photos - Robert Hendrix
Flight 93 Memorial Project
Flight 93 National Memorial - National Parks Service
Flight 93 National Memorial - National Park Foundation
Flight 93 Tribute - Southern Alleghenies Conservancy
The Flight That Fought Back - Discovery Channel
Mark Bingham Tribute Site
Nicole Miller Memorial
PA September 11 Victim Assistance Program
Response to Emergency: September 11 - PA Department of Environmental Protection
September 11 Cleveland Air Traffic Control Audio
September 11 News.com-Flight 93
United 93 - Universal Pictures
United Heroes of Flight 93
USA Attacked-Flight 93 - Jim Dodd
---
Back to Pennsylvania Highways
Back to Pennsylvania Highways Features
Page updated August 31, 2020.
Content and graphics, unless otherwise noted, copyright © Jeffrey J. Kitsko. All rights reserved.
Information courtesy of the Day of 9/11 Timeline by Paul Thompson, Pittsburgh Post-Gazette, Pennsylvania Department of Transportation, and WJAC-TV Johnstown.