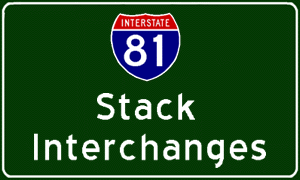 ---
April of 1994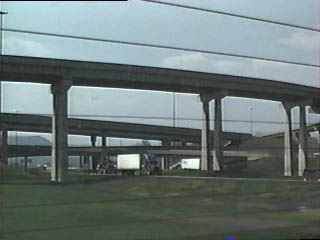 I-81 at US 22/US 322/PA 230 in Harrisburg. This is a symmetrical stack interchange.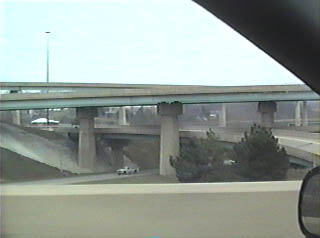 Here's another view of the stack interchange from eastbound US 22/US 322 ramp to northbound I-81. Image taken from December 21, 1993
The old "X" stack interchange at I-84/I-380 on I-81 north. This interchange has undergone a massive construction project, with the new US 6 freeway linking from the north. The freeway today still incorporates the original "X" stack, but now has a series of ramps that are cut into the rock linking the new US 6 freeway.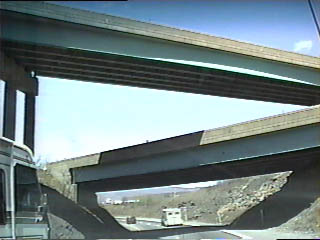 A closer view of the "X" stack interchange. There is another "X" stack interchange just southeast of here where I-84/I-380 splits.
Links:
Interstate 81
Interstate 81 Pictures
Interstate 81 - Andy Field/Alex Nitzman
---
Back to Pennsylvania Highways
Back to Pennsylvania Interstate Highways
Page updated January 10, 2010.
Content and graphics copyright © Alex Nitzman. All rights reserved.
Page courtesy of Alex Nitzman who originally produced the page and took the pictures of the interchanges.