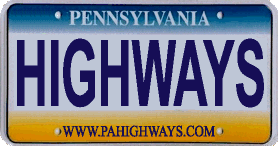 Other Highways
---
---
Back to Pennsylvania Highways
Page updated January 01, 2010.
Content and graphics, unless otherwise noted, copyright © Jeffrey J. Kitsko. All rights reserved.
Lake Erie Circle Tour shield courtesy of the Great Lakes Information Network.
Laurel Highlands Scenic Byway, Path of Progress, Pittsburgh Belt System, and Washington's Trail shields courtesy of Bruce Cridlebaugh.
Seaway Trail shield courtesy of Seaway Trail, Inc.