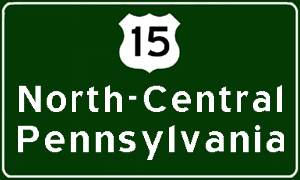 ---
April of 1994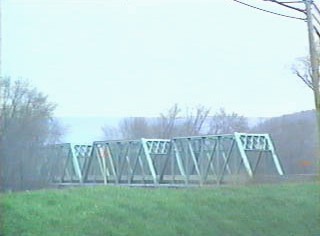 A old steel truss bridge just south of the NY/PA line. This was US 15, but at the time I shot this video, construction of the freeway portion of US 15 was going on just behind this bridge. I don't know if this bridge has been removed, but other bridges like this on US 15 were removed after being bypassed. Len Pundt says that the bridge is still there. Construction of the "missing link" still has not begun even now. The Record of Decision was signed by the Federal Highway Administration in August 2002 with construction to officially begin in 2005.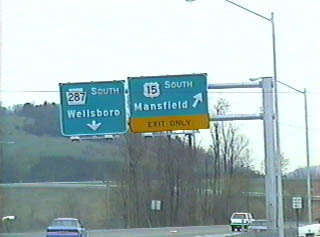 US 15 southbound at the northern end of the Mansfield Bypass. PA 287 splits to the west, while US 15 heads south. This interchange is somewhat new, being built in the 1990's.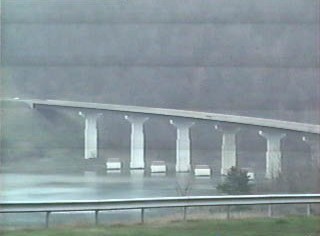 US 15 bridge over Tioga Reservoir. The Tioga Dam and Reservoir was built in the late 1970's or early 1980's. US 15 was a two lane expressway that runs along the hills next to the Reservoir, offering spectacular views. In this image, you can see the two lane bridge over part of the reservoir, with supports for a future widening, which has taken place. There was a dead exit to the north of this bridge at the end of the freeway, but since then an interchange has been built.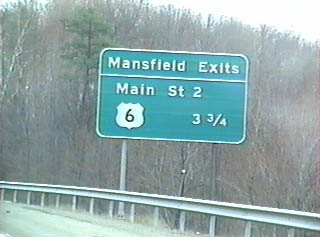 Exit signage on US 15 for the Mansfield Bypass heading southbound.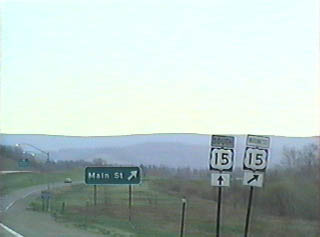 Heading southbound on the Mansfield Bypass which was completed in 1978. Business US 15 is US 15's old alignment through downtown Mansfield.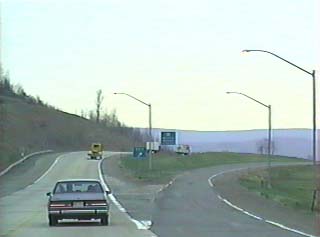 US 15 with southbound Business US 15 exiting to the right. Signs for US 6 are in the distance.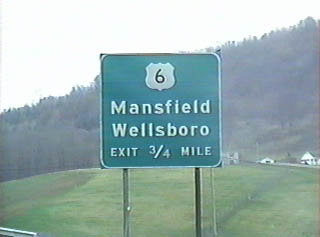 US 6 signage on US 15 south.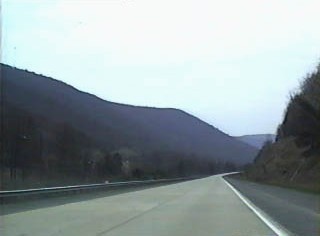 Here is US 15 southbound on an older section of the highway. This section of US 15 is one of my personal favorites. Northbound and southbound are separated by a great distance through here. The Grand Canyon of Pennsylvania is west of here, and as you can see, the mountains here are pretty impressive as well.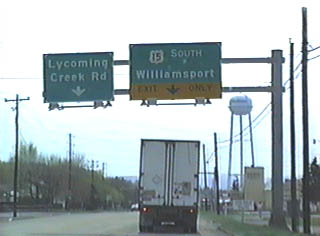 Before the US 15 expressway was extended northward to meet the existing US 15 section at PA 14 near Trout Run, US 15 still ran on it's original routing. Here in Cogan Station, US 15 left it's old path to merge with the new expressway to the west.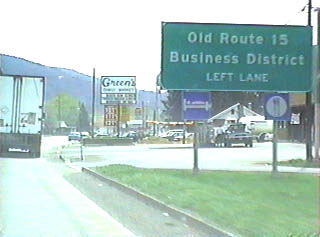 Image taken from April 25, 1994, of US 15 in Cogan Station. One of the few instances where an old routing is displayed on a sign. Now this sign is on Old Route 15, and it may have been taken down since this was taken.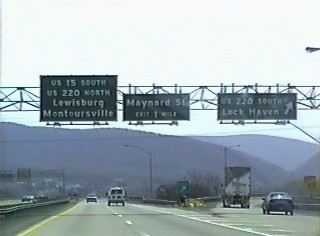 An old sign gantry on US 15 south. These signs are pre-Interstate 180 signs. The light posts visible are very common throughout north-central Pennsylvania on US 15.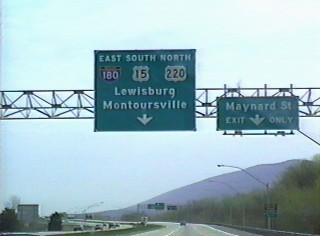 A newer sign on US 15 south including I-180 and US 15/US 220 shields. More of the aforementioned light posts are visible here.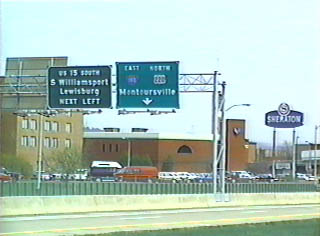 Overhead gantry on a paralleling street to I-180/US 220 in Williamsport. US 15 exits from I-180 and heads straight south from Williamsport to Lewisburg here.
See also the Selinsgrove Bypass page.