The yearly survey of truck drivers and readers of Overdrive magazine has been released.  I can now say, as well as the index page can now say, that Pennsylvania's highways are no longer the worst in the country.  Yes, you read that correctly. Pennsylvania's highways are no longer the worst in the country. We're not Number 1!
Pennsylvania has relinquished that title to Louisiana, and before you say it, it has nothing to do with Hurricane Katrina.  While the storm did damage roadways along the coast, especially the Interstate 10 bridges that cross Lake Pontchartrain, the rest of the state has no excuse and in fact has bounced around the top five worst for years now.
Considering everything that is working against PennDOT:

1.  Most if not all traffic between New England and the rest of the country pass through the state
2.  Having to maintain the same amount of state routes that is in all of New England
3.  Freeze-thaw cycle
4.  Federal highway money being siphoned off to prop up mass transit
It is not as if PennDOT is in the throes of their fiscal crisis of the 1970s and 1980s.  They have been building new expressways such as US 222 in Reading and rebuilding highways such as the Fort Washington Expressway.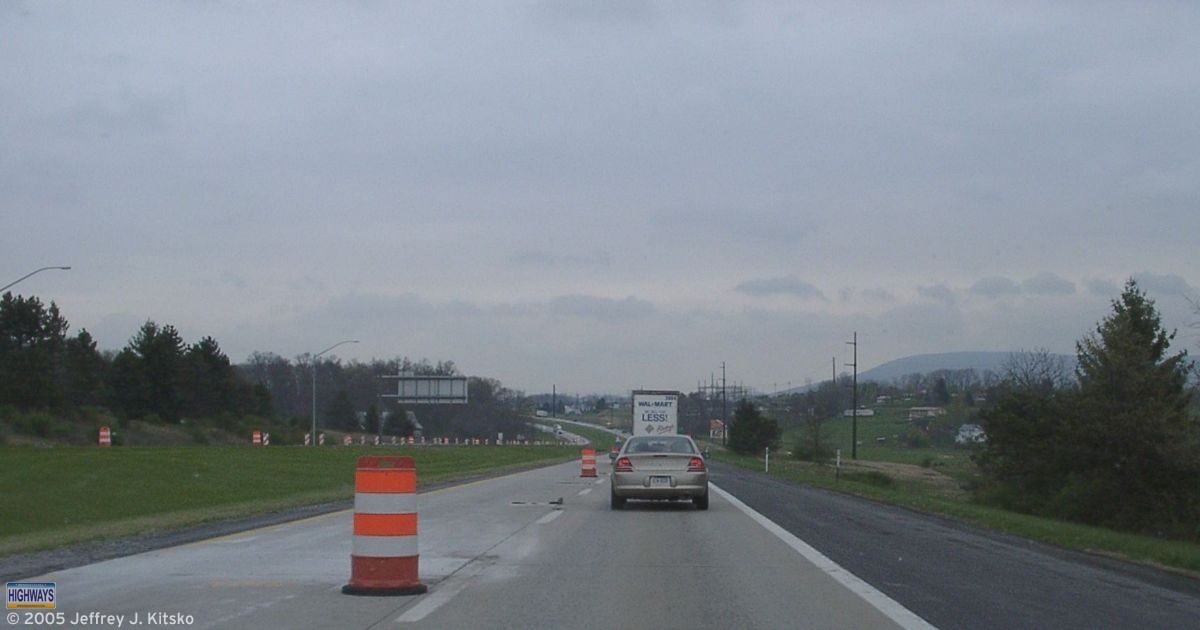 When it comes to snow removal and surface treatment, they are on their game.  Just recently, there was a small snow event that came through western Pennsylvania.  The state routes were clear and traffic was moving fine, but once onto the city streets of Latrobe, it was like a skating rink.
Again this year, the article mentioned myself along with the website.  The one thing I did not like about the article labeling Pennsylvania Highways a "watchdog site." The only way that it is that, is because I watch what they do, and I can change the information here accordingly. However, the term makes it sound as if I am staking out construction projects or maintenance yards watching for malfeasance.
Anyway, next time you're driving through a construction zone, just keep saying to yourself, "We're not Number 1!"
Rougher Than a Corncob – Overdrive