I've always had an interest in broadcasting. It began by building a small AM radio station with a Radio Shack 130-in-one Project Kit. Then it extended to college where I studied Communication. So it comes as no surprise my interest in media would overlap with roads.
The advent of digital TV has opened up the world of multicasting to broadcasters. Many are utilizing their new bandwidth for other programming in addition to their main channel.  PBS affiliates are airing other PBS-branded channels such as Create. Other affiliates, such as WQED, have created local channels. Their Neighborhood Channel airs a lot of Rick Sebak's Pittsburgh documentaries from their library. NBC affiliates are co-branding the NBC Weather Plus channel for their local markets.
WTAE-TV launched their Weather & Traffic Watch 4 channel in the Spring utilizing AccuWeather content. Since I have an interest in roads as well as weather, this channel sounded like something to check out. Traffic.com information is in a crawl at the bottom of the video portion of the screen. Sometimes video from PennDOT traffic cameras will be shown from various points, such as Interstate 376 seen below.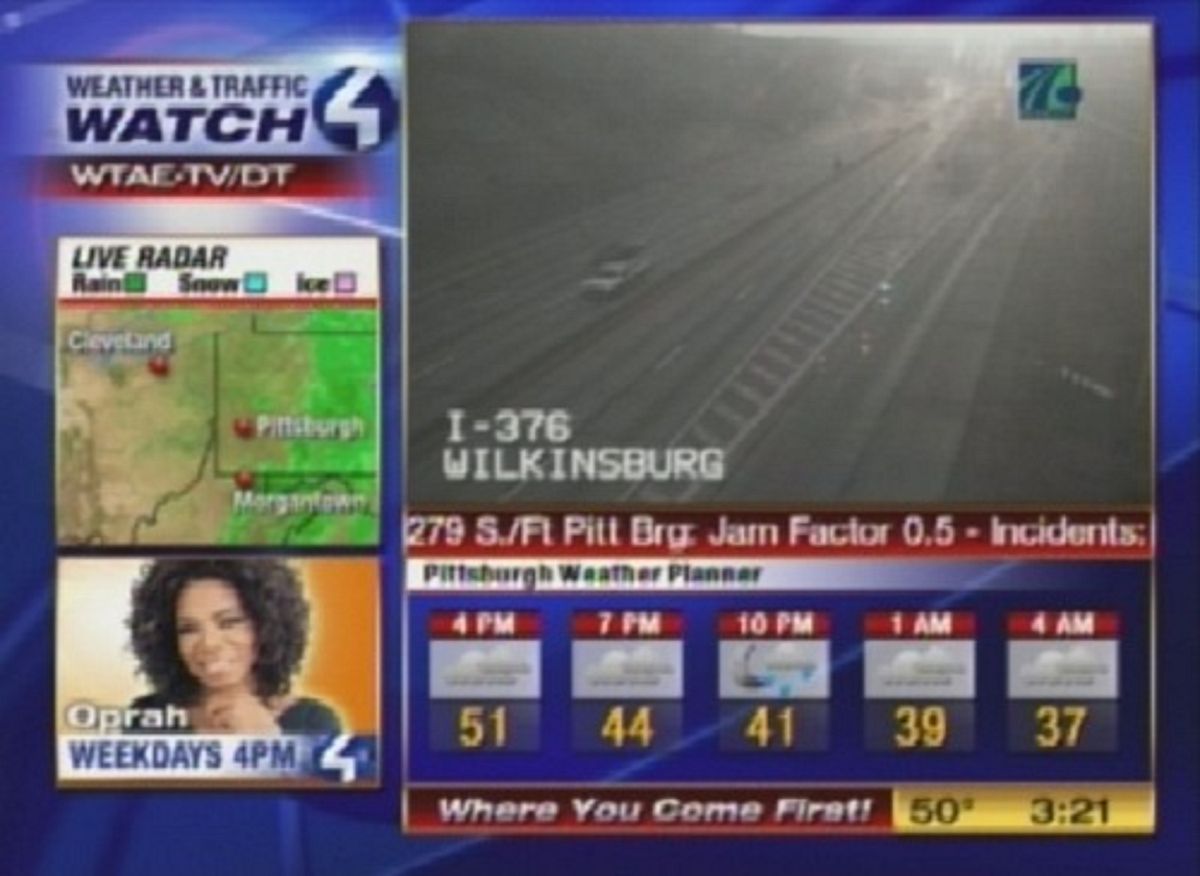 This made WPXI-TV kick it up a notch. They are now providing traffic information during the local inserts on their Weather Plus channel.  The difference is that they use Traffic.com's flow maps to show traffic conditions instead of a continual text crawl.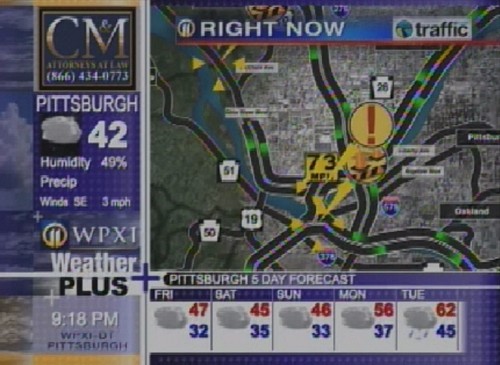 Even The Weather Channel now provides traffic information during their "Local on the 8's" segment. Sorry DIRECTV and DISH subscribers, but it's only on cable.
The new IntelliStar systems feed information during those segments on the main channel and all day on their Weatherscan channel.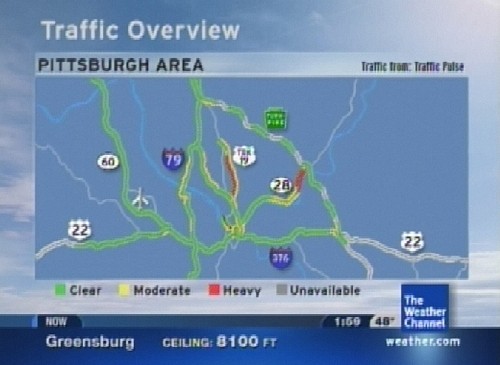 The idea of roads on television is not a new one. San Antonio, Texas has had a low-power TV station owned by TxDOT airing traffic camera feeds since 1996.