Those who live along, and those who have had to travel the narrow and dangerous US 220 through the Bald Eagle Valley, have another reason to give thanks this Thanksgiving.  As of 3 PM today, the Bud Shuster Highway is finally open to both northbound and southbound traffic across Bald Eagle Mountain. In other words, Interstate 99 finally opens on Skytop!
PennDOT had previously opened both directions from Bald Eagle to Port Matilda in December 2007. However, from that point north, it was only open northbound. Continuing clean up of pyritic rock unearthed during construction was the reason.  Southbound traffic was still using the old alignment.  So it is now official:  PennDOT has slain the acid rock dragon.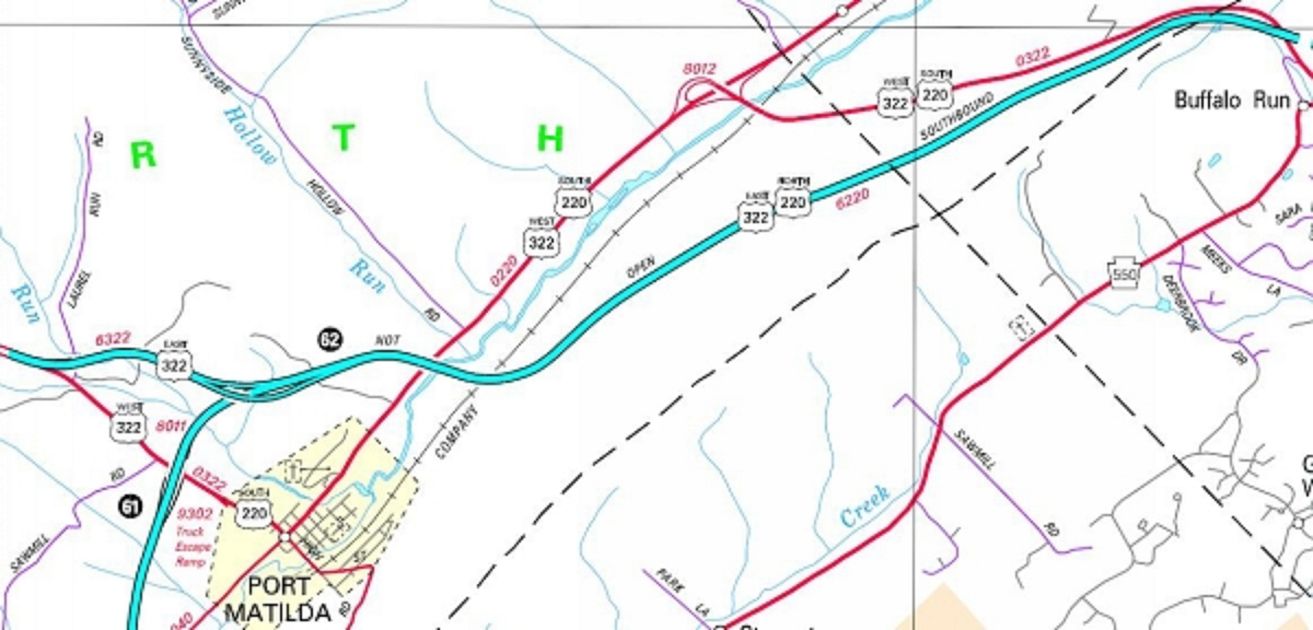 Interstate 99 markers now line the new highway.  However, it is only one of two Interstates to have its designation signed into law. Due to this issue, legislation will need to pass in order to update the definition of the route.  As of this post, the bill still needs to pass. Therefore, it could be said it is currently illegal being designated as such. However, then again, some people would already say it is that due to being west of Interstate 81. Nonetheless, Interstate 99 finally opens across Skytop Mountain.