Since my driver's license was up for renewal, I was at the DMV and figured I would see if there were any new state road maps out on display.  As usual, they did not disappoint, and I snagged a copy of the 2016 official road map.
Unlike last year, there are no changes of note between this version and the 2015 version.  Just as in 2014, one blatantly obvious omission still is in Somerset County. The major project that has already begun there is construction of the "missing link" of US 219 expressway between Meyersdale and Somerset. Construction began on this link on February 15, 2013; however, it is missing on this year's map again. It was missing on the 2014 and 2015 editions as well. It is odd because this is a project which has been championed for years by local officials. One politician in particular who pushed for the road was the late US Representative John Murtha. I would venture a guess that it will be shown as under construction at some point on a future edition.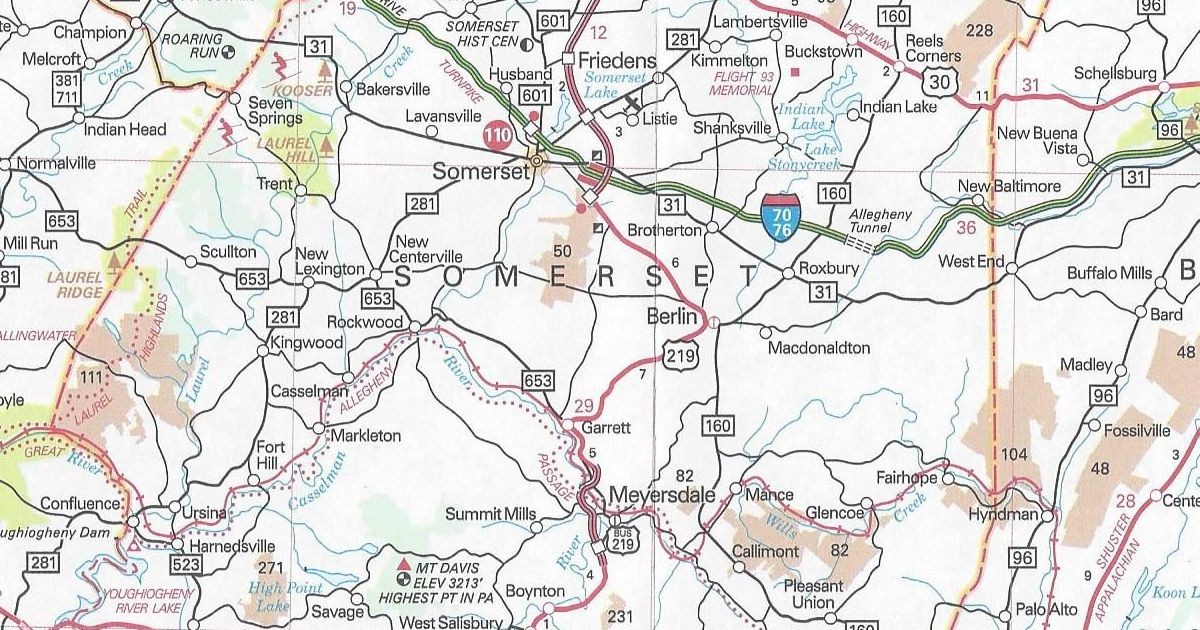 It has the same dimensions as the previous year's. However, the cover of the 2016 official road map features a picture of a picture of Liberty Street in Franklin.