After hearing that there was a new state highway map, I thought I would attempt to find one myself.  Sure enough, I found the sixth official map in a row to be printed. That is something which hasn't happened in nearly 40 years. I snagged a copy of the 2014 official road map at the Welcome Center on Interstate 70 in Warfordsburg today.
Unlike in previous years, there were no changes of note since the 2013 version.  It is not as if nothing has happened or is currently happening in the state. One blatantly obvious omission is in Somerset County. A major project that has already begun there is construction of the "missing link" of US 219 expressway between Meyersdale and Somerset. Work began on February 15, 2013; however, it is missing on this year's map. It is odd because this is a project that has been championed for years by local officials. One politician in particular who pushed for the road was the late US Representative John Murtha.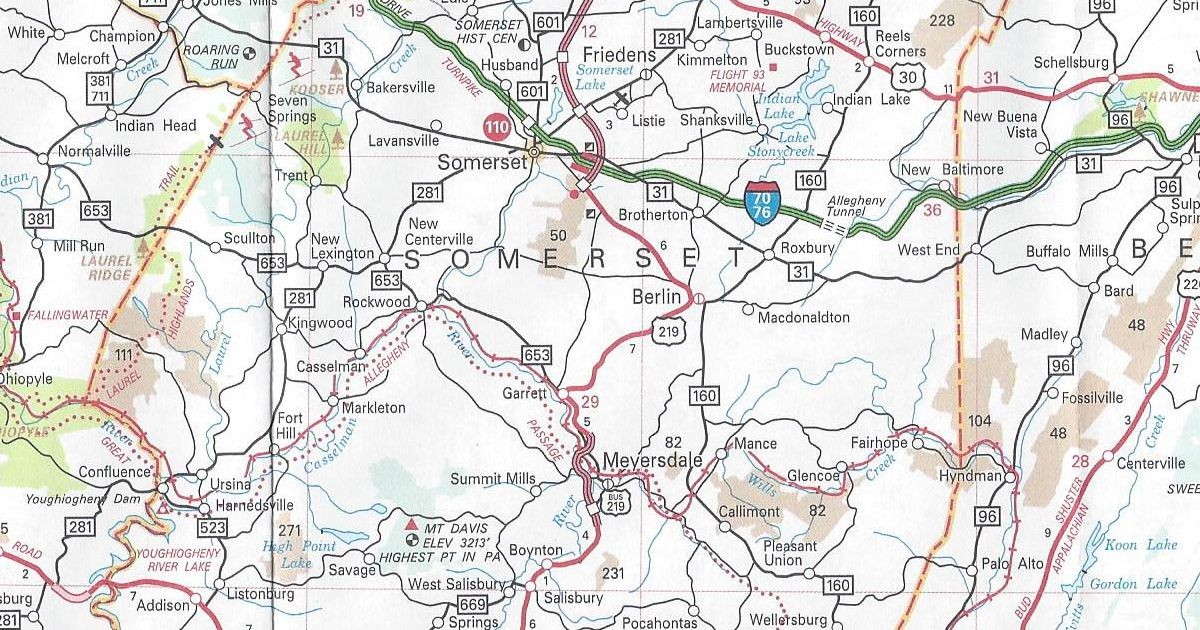 It has the same dimensions as the previous year's. However, the cover of the 2014 official road map features a picture of a 10-string Harp Guitar made by C. F. Martin & Company, Inc. of Nazareth.