This past weekend, I stopped at the welcome center on Interstate 70 at the Maryland state line in Warfordsburg. In doing so, I picked up a copy of the 2009 official road map. Here are the changes since the 2007 editions:
Berks County/Chester County
PA 82 removed between Elverson and Birdsboro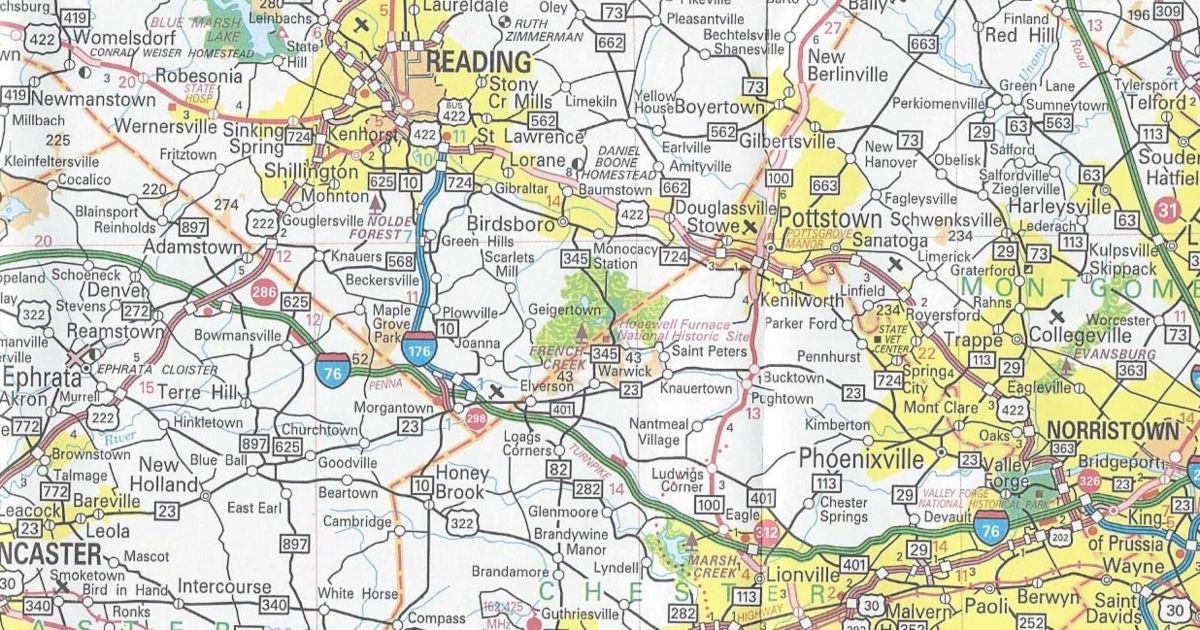 Blair County/Centre County/State College Inset
Interstate 99 completed from Bald Eagle to State College in addition to being signed from there to Interstate 80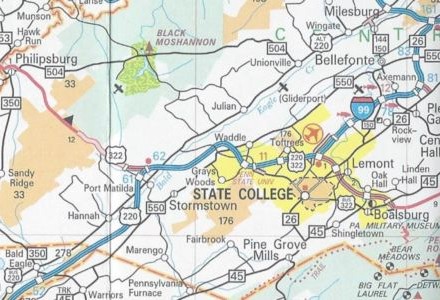 Fayette County
PA Turnpike 43 completed between Exit 15 and Exit 22 and shown under construction between Exit 22 and PA 88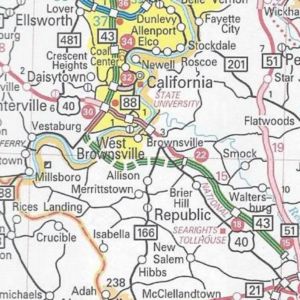 Lehigh County/Allentown-Bethlehem-Easton Inset
US 222/Trexlertown Bypass completed from PA 100 to Interstate 78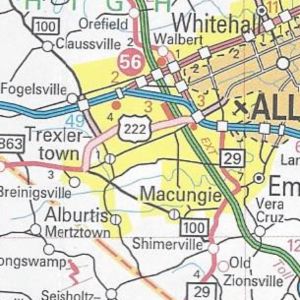 Tioga County
US 15 finished from PA 287 to New York and PA 287 extended further along old US 15 to Lawrenceville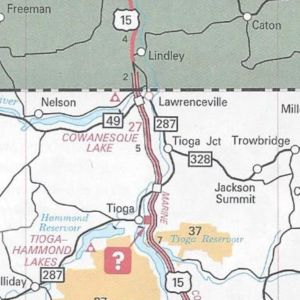 New Castle Inset
US 224 extended further than US 422/PA 60 eastward on State Street and Falls Street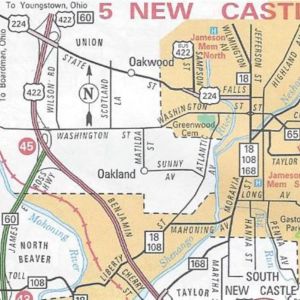 In conclusion, those are all the changes to the 2009 official road map. It has the same dimensions as the previous year's; however, this year's cover is of an Amish buggy driving on one of the newly designated Civil War Trails. You can view the map at PennDOT's GIS page.
If the Departments of Transportation and Tourism would have waited, they could have given a shout-out to our three professional sports teams that won championships in the past year. The North Carolina Department of Transportation did that for the Carolina Hurricanes on the cover of their 2007 map.