Knowing the track record of the Pennsylvania Department of Transportation, I figured there would be a new 2018 official road map.  Sure enough, there is, so I swung by the DMV office to pick up a few.  The following are the changes since the 2017 issue:
Snyder County/Union County
Central Susquehanna Valley Thruway (US 15 and PA 147) shown as under construction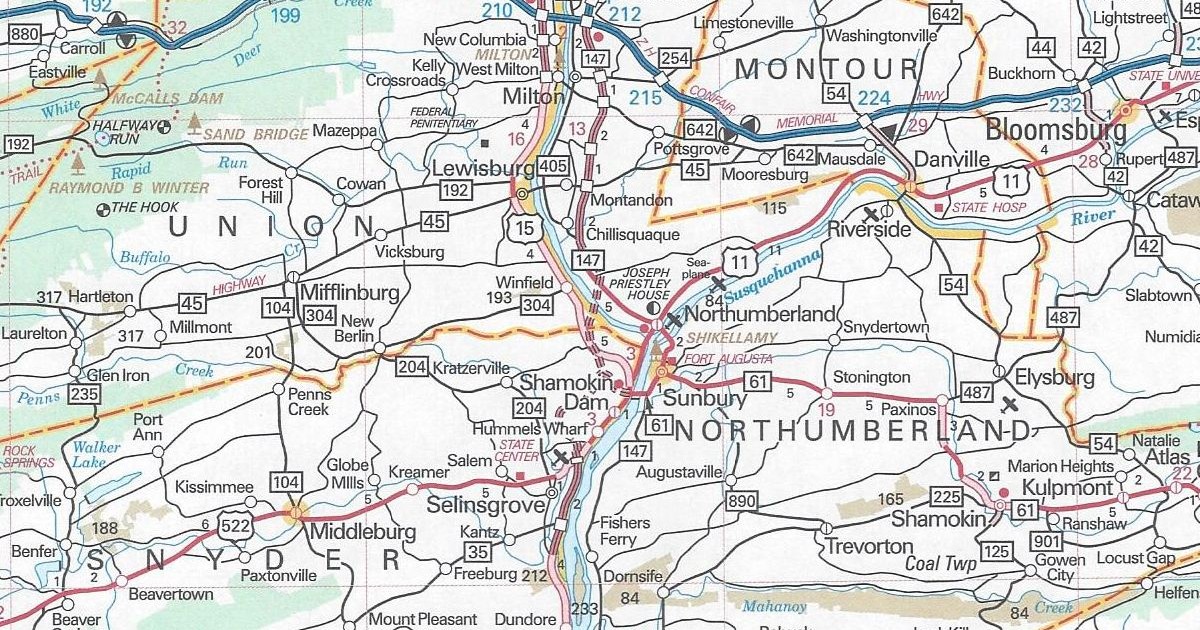 That is the only change to the 2018 official road map, but it is a big change. The Central Susquehanna Valley Thruway is another project that PennDOT shelved in the 1970s due to lack of funds, which is finally seeing the light of day.  The Governor Edward Rendell administration promised $51 million for the highway.  However, money for the project did not get allocated by the time he left office. Funding would not be secured until 2013 when Act 89 was signed into law by then Governor Tom Corbett. The bill provides for road projects, bridge repairs, as well as funding for public transit.
The map has the same dimensions as the previous year's, and features the same amenities, such as the tourism slogan and "2018" in a keystone.  However, this year's cover picture is from Kinzua Bridge State Park in McKean County.