While looking on the PennDOT website, I discovered there was a new 2017 official road map.  So, I took a drive to the DMV office and picked up a few. One copy is for the Pennsylvania Highways Library and a couple to trade.  The following are the changes since the 2016 map, and long overdue ones at that:
Bucks County/Montgomery County
Business US 202 now shown on the former route of US 202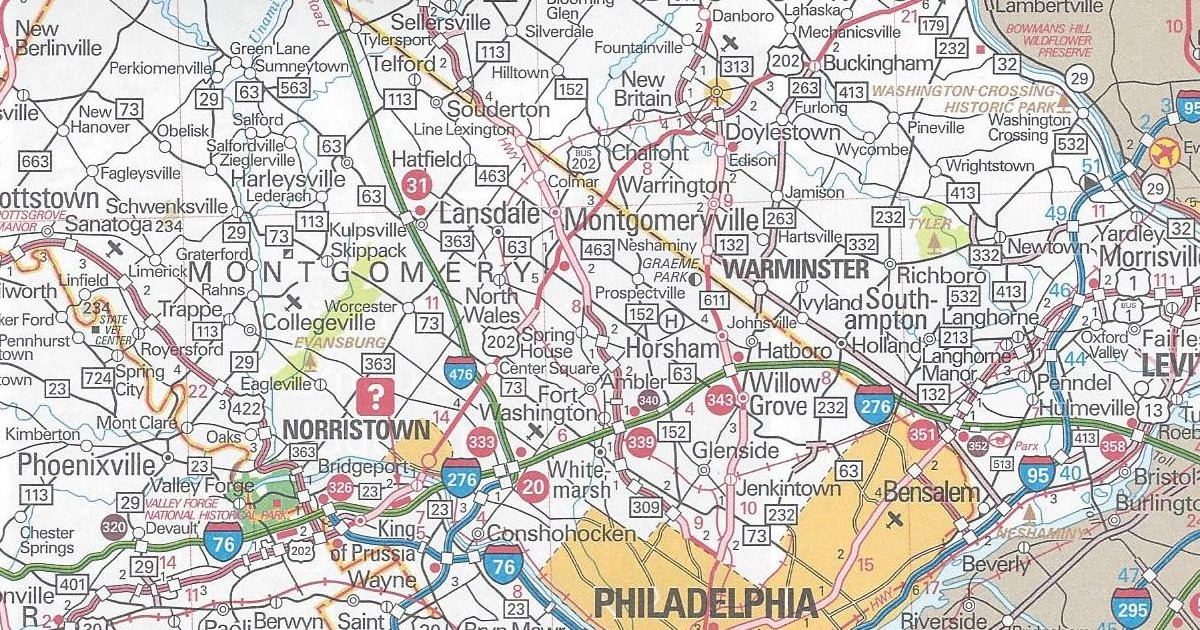 Somerset County
US 219 under construction from Meyersdale to Somerset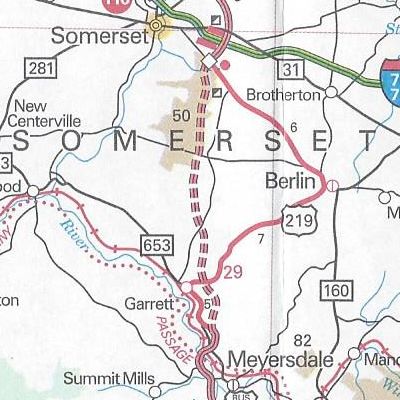 While under construction since 2013, this edition is the first to show the work taking place. I have expressed my bewilderment to this major project being ignored over the past three yearly map issues in their respective reviews. As for Business US 202, it was signed in 2012 when the new US 202 parkway was completed.
While it has the same dimensions as the previous year's, the cover is much different than on past issues.  For the first time since the 2003 edition, "Pennsylvania" is not printed in a Clearview-like font on a blue background at the top of the cover.  It is now printed in the font that is in use by the Department of Tourism, and the new slogan, "Pursue Your Happiness" is printed below.  The year of issue is at the bottom of a keystone, appropriately enough.  This year's also marks the inclusion of the Department of Transportation's new web address, with "PENNDOT.GOV" printed in the upper-right corner of the cover.  The picture on the cover of the 2017 official road map is of Ohiopyle State Park in Fayette County.