Christmas came a little late this year for yours truly, at least in terms of road-related presents.  Since I did not have time to get to the DMV, I figured I would just order the 2015 official road map directly from PennDOT.  These are the changes since last year:
Carbon County
Exit 87 (E-ZPass-only) at PA 903 is now open on Interstate 476/Pennsylvania Turnpike-Northeast Extension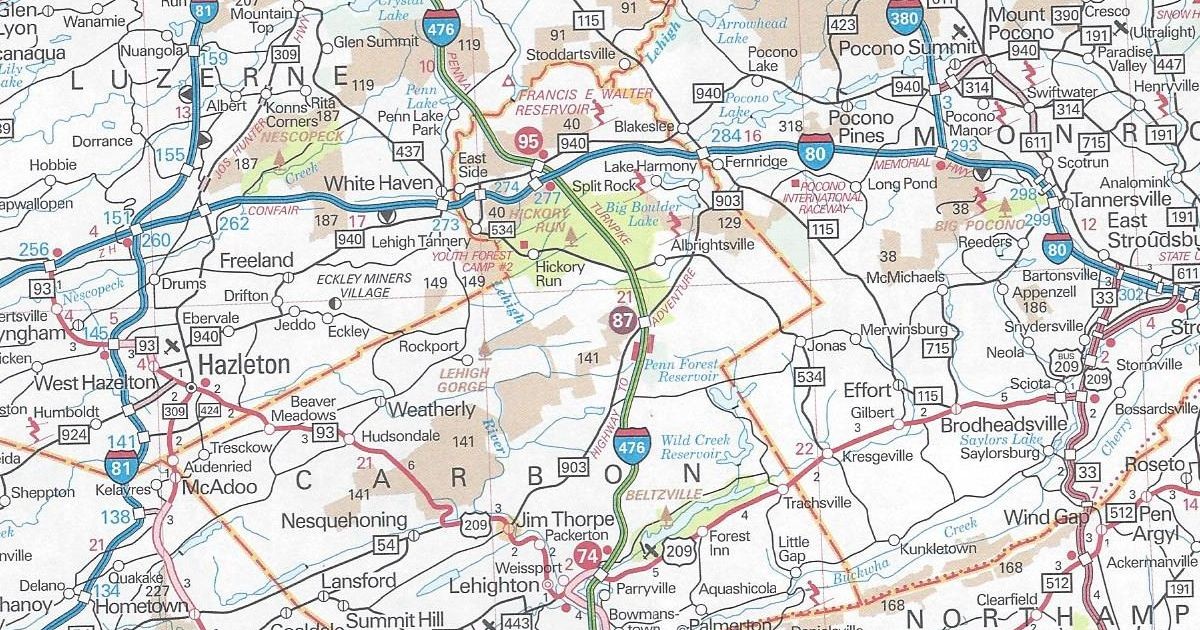 Westmoreland County
PA Turnpike 66's exit numbers are finally shown along the expressway after the highway has been open since 1993 and changed from sequential to mileage-based in 2001.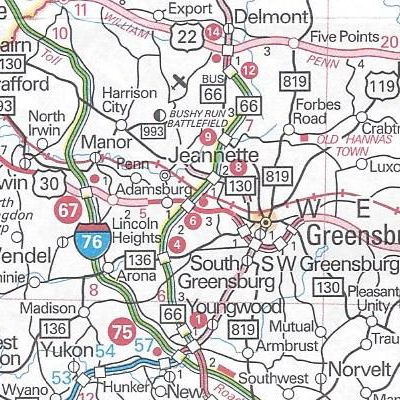 Pittsburgh Inset
PA 28 now shown with the red expressway "stripe" from the 40th Street Bridge to the Butler Street interchange and the Millvale interchange now shown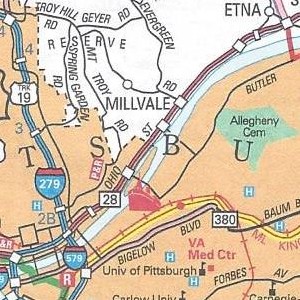 The "missing link" in the limited-access roadway between the Interstate 279/Interstate 579 interchange and the 40th Street Bridge was a long time in coming. Activity began to pick up in the 2000s, with construction planned to start in 2004 and end in 2009.  However, the state shelved the plan at the time. Construction only started in 2010 and finished last year.
Those are all the changes to the 2015 official road map. It has the same dimensions as the previous year's. However, this year's cover features a picture of a two-lane roadway in the fall.