Congratulations Brownsville, you're the proud parents of the newest auxiliary route in Pennsylvania! It is a bouncing baby business route for US 40.
With the new section of US 40 east of the borough finished, PennDOT decided to sign the former route as business route. The new designation keeps the US 40 markers on the former route from Redstone Way to PA 166. In addition, they return to the former route into Brownsville for the first time since 1970!
The numerous changes in this area are all due to the Mon-Fayette Expressway. Completing US 40 from the end of the expressway at Grindstone Road, where traffic has had to zig-zag since the Nixon administration, has always been a part of the expressway plan.
The section of US 40 expressway that exists was built in anticipation of it becoming part of the proposed route. The Turnpike Commission was considering including that piece even as it was planning the route through Fayette County. However, the PTC decided to route Turnpike 43 around Brownsville on an entirely new path.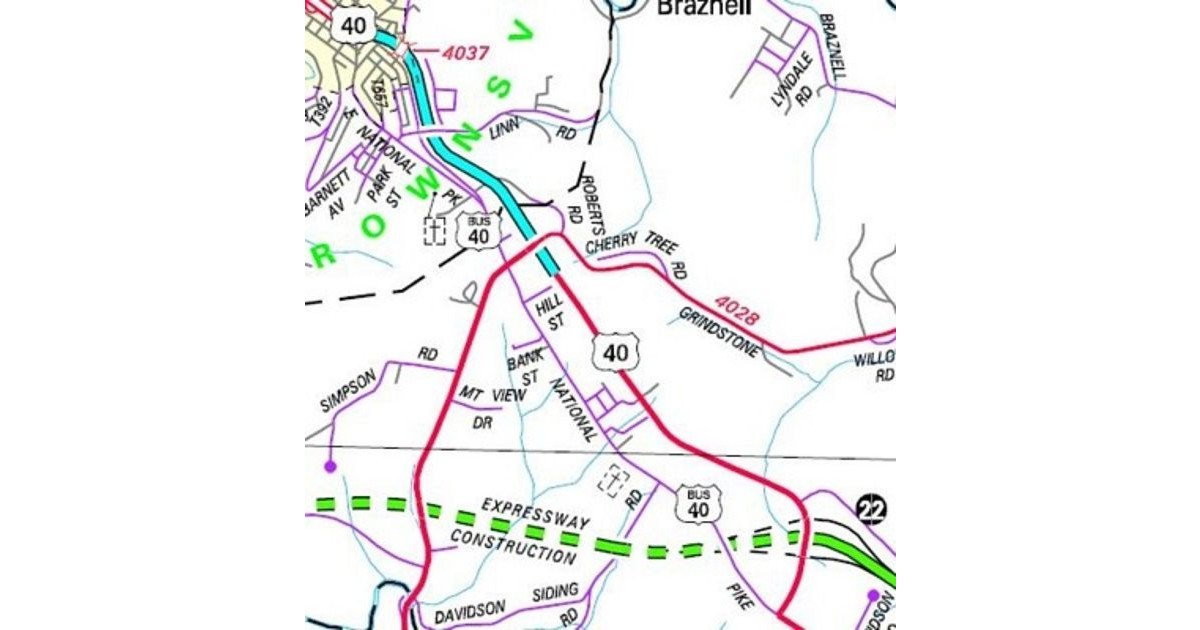 Make sure to send all gifts and cards to PennDOT District 12-0 to congratulate them on their new bouncing baby business route.