E-ZPass appeared on the Pennsylvania Turnpike System six years ago, and it's finally coming to the extensions in the Pittsburgh area.  In addition, the current coin-drop machines will be upgraded to ones similar to those at the Jefferson Hills Toll Plaza on PA Turnpike 43 (Mon-Fayette Expressway).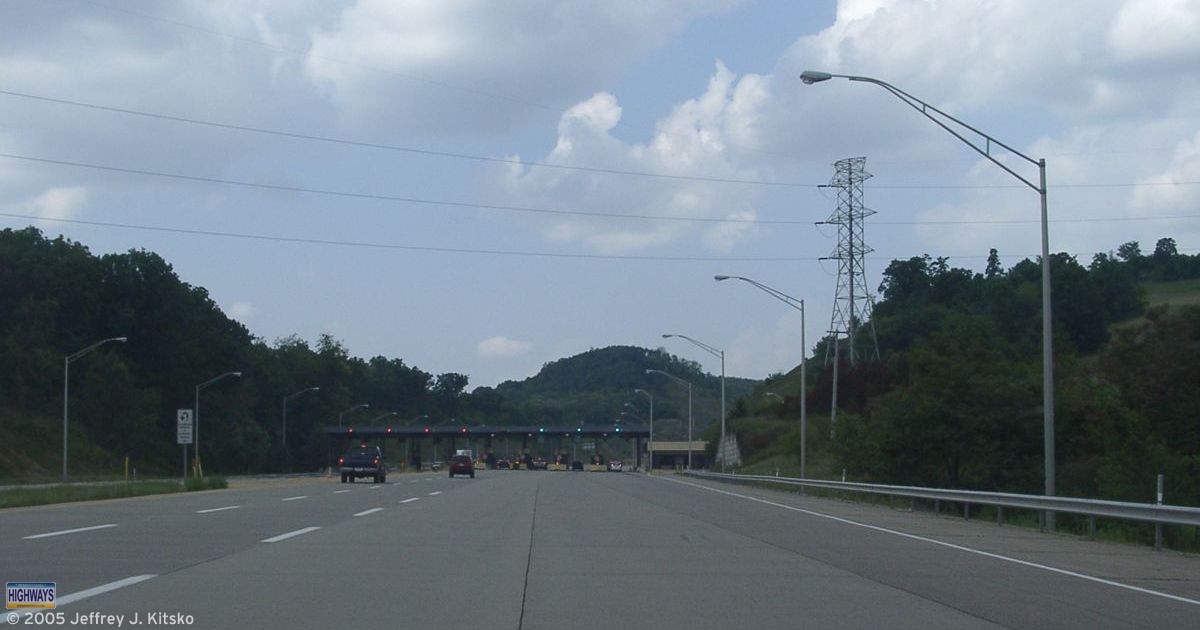 About time, as the addition of E-ZPass is long overdue! A timetable with implementation dates had been placed on the Toll Highways page, but it was removed because I grew tired of changing it with a new, updated schedule that never seemed to pan out.  If only it was active on PA Turnpike 43 when I drove that expressway almost on a daily basis.  I can't tell you how many times I ended up behind someone in the exact change lane, paying their toll in pennies!  Not to mention the one night I found a toll collector asleep, leaning out of the booth.
As for the coin-drop machines, I also say about time!  The early models are very temperamental and will sometimes not register your payment.  Even when 66 opened in 1993, that summer I had a problem with one at its mainline toll plaza.  The worst was once at the California Toll Plaza on Turnpike 43.  I pulled into a lane and saw a worker standing at the machine.  I threw my two quarters into the basket, the traffic signal turned green, and everything seemed fine. Then, WHAM, the gate came crashing down.  Luckily, I hadn't started yet, or I would have had a horizontal crease across my hood.  All the worker said was, "whoops!"  Yeah, that'd have been a big whoops the Turnpike Commission would have been paying to fix.
The only expressway not included in the expansion of E-ZPass is the aforementioned PA Turnpike 43 (Mon-Fayette Expressway).  It is easy to see why, since right now it is a disjointed expressway with less traffic than the others.
E-ZPass, Other Enhancements Coming This Year to Greensburg and Beaver Valley Expressways – Pennsylvania Turnpike Commission