I attended the groundbreaking ceremony for the Uniontown to Brownsville section of PA Turnpike 43/Mon-Fayette Expressway today.  As a result, its exit guide and Mon-Fayette Expressway/Southern Beltway Progress Map have both been updated.  Pictures of the ceremony are on the PA Turnpike 43 page.
This was the first groundbreaking I have attended, and it was basically what I expected. Local and state officials there to give speeches on how each had a hand in helping to bring the Mon-Fayette Expressway to fruition.  Then there was the ceremonial first spade toss of dirt to signal the start of construction followed by a catered lunch for all who attended that included Stromboli, hot wings, BBQ wings, vegetables, cake, and cookies.  I gave it four stars out of five.
One of the speakers was Senator J. Barry Stout, who is one of many state officials who spearheaded the project.  The senator also happens to be the Chairman of the State Transportation Committee.  After the ceremony, I introduced myself and asked if I could interview him.  He gave me his business card and told me to call his office sometime.
Once the speeches from the various state and local officials were over, it was time to get down to business. We left the tent where we had lunch and headed out to the spot where the ceremony would take place.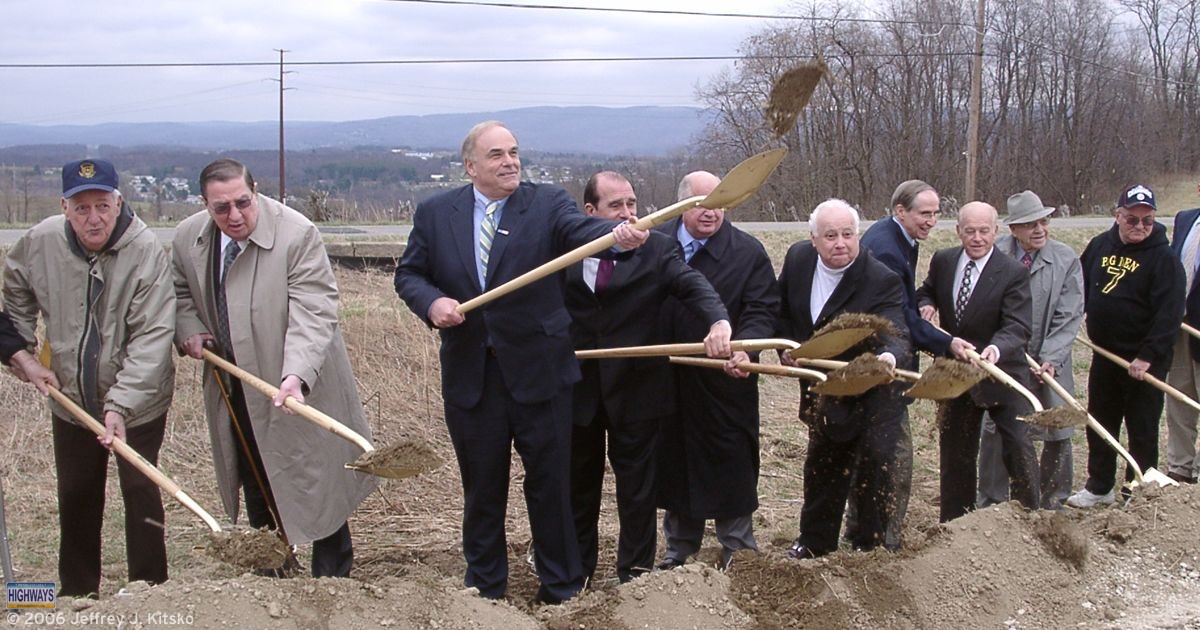 Mon/Fayette Expressway – Uniontown to Brownsville Area – Pennsylvania Turnpike Commission