The final day of the first National Road Enthusiast Meet featured differing modes of transportation.  We started by taking PA 60 into the city for a cruise on the Gateway Clipper to see some of the numerous bridges as well as some of the sights along the Allegheny River.  Afterwards, we had lunch at the Red Star Tavern in Station Square. It is here where I had announced a mere 364 days earlier of my intention to hold a National meet.
Back on land, we turned back to the west to take in PA Turnpike 576 at the US 30 interchange.  Once on the expressway right-of-way itself, I heard what sounded like a car traveling at a quick pace.  Turning around as we headed northbound, I didn't see anything until I looked over the median mound that is common-place on Turnpike Commission extensions, only to see the "Christmas Tree" light bar of a State Police cruiser.  He caught up to us and only said to turn around; however, I was only yards away from getting Adam Prince the first PA Turnpike 576 northern terminus picture.  Despite not seeing the northern terminus, but considering the alternative, we were very fortunate.  Sheesh, even on foot, I get pulled over by the Pennsylvania State Police!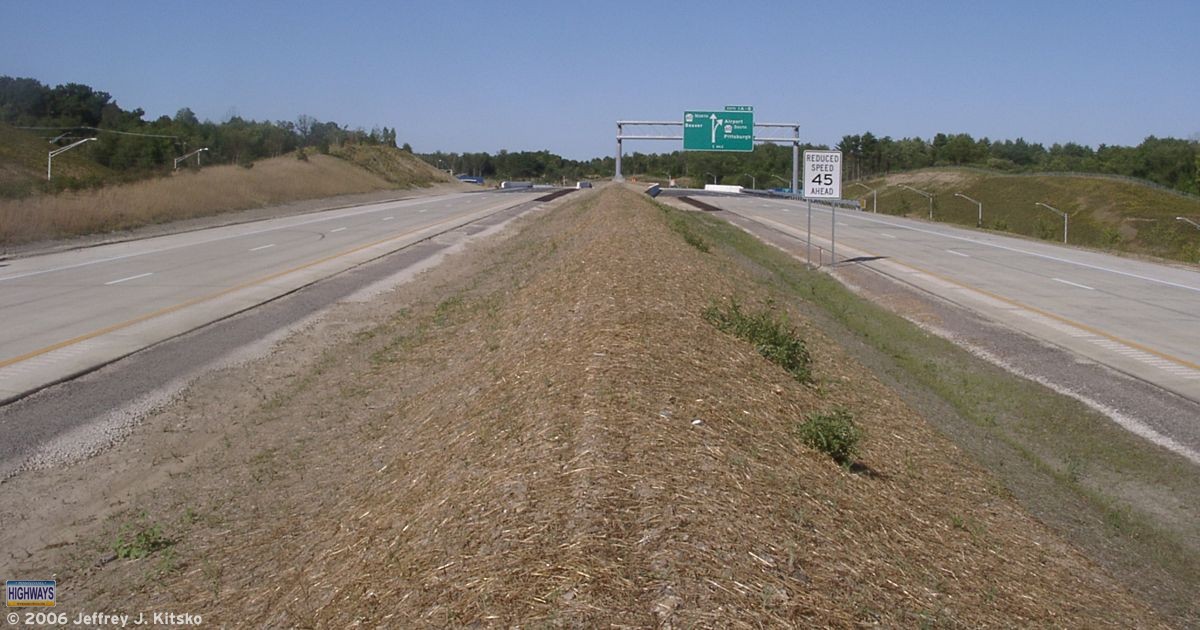 The final event of the three-day meet was to take in a ball game at the site of the 77th All Star Game at PNC Park.  Surprisingly, the Pirates managed to win 3-2 over the Saint Louis Cardinals, while the Steelers were playing NFL's version on the same day lost.
After the game, we returned to the Comfort Inn on Steubenville Pike, where I thanked all for attending and being part of the first National Road Enthusiast Meet.  Then we called it a night and went on our respective ways.
States represented/number attended:
California – 1
Georgia – 1
Kentucky – 1
Maryland – 1
Michigan – 2
New York – 2
Pennsylvania – 2
Tennessee – 2
Virginia – 1
West Virginia – 1