Today, I stopped at the welcome center on Interstate 70 at the Maryland state line in Warfordsburg and picked up a copy of the 2010 official road map.  I am surprised PennDOT even bothered to print one this late in the year that isn't a "B" version, especially since there will be a new governor come Tuesday.  These are the changes since the 2009 edition, all of which involve the extension of Interstate 376:
Allegheny County/Pittsburgh Inset
Interstate 376 extended west beyond I-279 to multiplex with US 22/US 30 and replace PA 60
Interstate Business Loop 376 replaced Business PA 60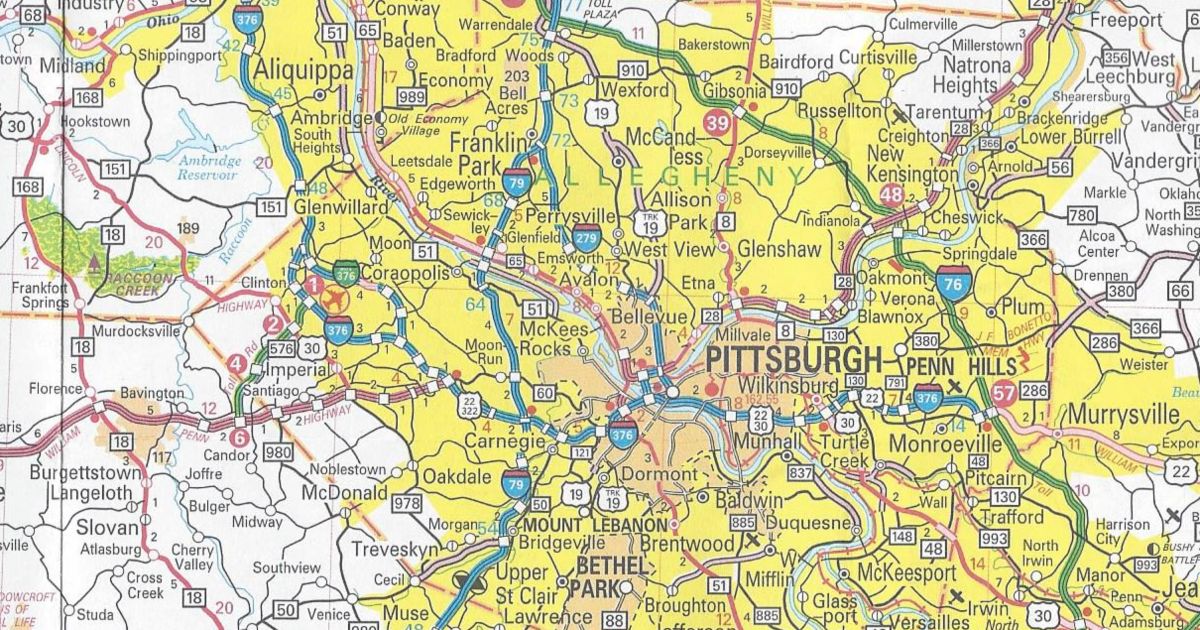 Beaver County/Lawrence County/New Castle Inset
Interstate 376 replaced PA 60 and PA Turnpike 60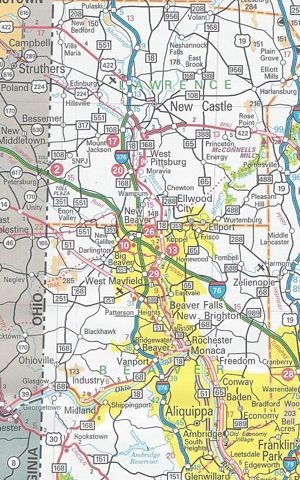 Mercer County
Interstate 376 replaced PA 60
PA 760 replaced PA 60 from I-80 to Sharon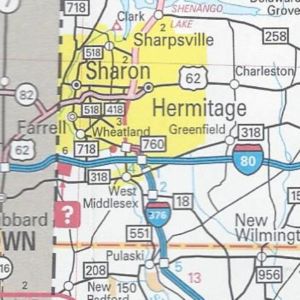 Those are all the changes to the 2010 official road map. In addition, there are two mentions of the new 511 system:  one on the back cover under the list of welcome centers and another at the top next to the legend.
Rarely do I find an error on the official maps, but this year there is a blatant one near the junction of the Penn-Lincoln Parkway and PA 60 west of Pittsburgh.  A US 22/US 322 shield is located where there should be, and last year was, a US 22/US 30 shield.
It has the same dimensions as the previous year's. However, this year's cover features a view of Johnstown from the Inclined Plane station above the city in Westmont.