HALLELUJAH!  It has been like pulling teeth trying to get a copy of the 2020 official road map for over a year now.  My DMV office usually has them in their brochure display.  However, they only had 2018 and 2019 copies until getting rid of the display completely.  I nearly got one back in June on a trip to Washington County, but encountered a traffic jam approaching the western I-70/I-79 split.  I had an appointment to get to in Monroeville later in the day and didn't want to lose any time; therefore, my visit to the welcome center at the West Virginia state line ended before it began.  Out of two that are within driving distance, that is the closest one to where I live.
Twice I ordered via mail from the PennDOT Sales Office, and twice received copies of the 2019 version.  The last time around I even wrote "2020 editions preferred" on the order, but alas, my plea was for not.  I felt hesitation calling due to the sales office having not been staffed during the COVID-19 pandemic.  This past Monday I thought I would take a shot, and fortunately spoke to a very helpful lady.  So today, nine months and change into 2021, I have finally received a copy of the 2020 map.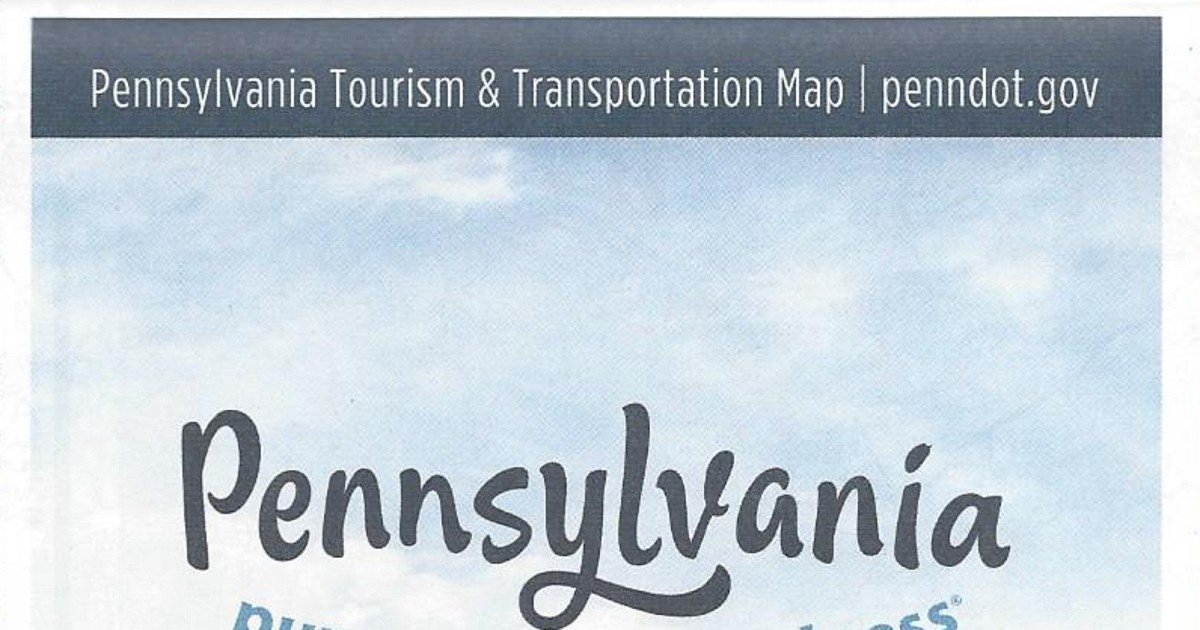 Unlike last year, there are no changes of note between this map and 2019's in terms of the road system.  There is one update on the cover.  From 2017 to 2019, the URL for the Department of Transportation was printed as "PENNDOT.GOV" in the upper-right corner of the cover.  For some reason, on the cover of the 2019 edition, it erroneously changed to a ".com."  It only recently moved from www.dot.state.pa.us to that address.  The correct URL has returned to this year's edition.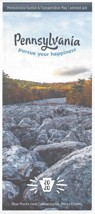 The map has the same dimensions as the previous year's, and features the same amenities, such as the tourism slogan and "2020" in a keystone.  However, this year's cover picture is of the Blue Rocks boulder field in Berks County.  You can view the 2020 official road map on PennDOT's site.