Today I received an order from PennDOT which included a copy of the 2011 official road map.  It is not surprising PennDOT went to the trouble of printing one, since we elected a new Governor last year and therefore have a new Secretary of Transportation.  These are the changes since the 2010 edition:
Fayette County
PA Turnpike 43 completed from West Virginia to Exit 2 and the US 119/PA 51 interchange to Exit 15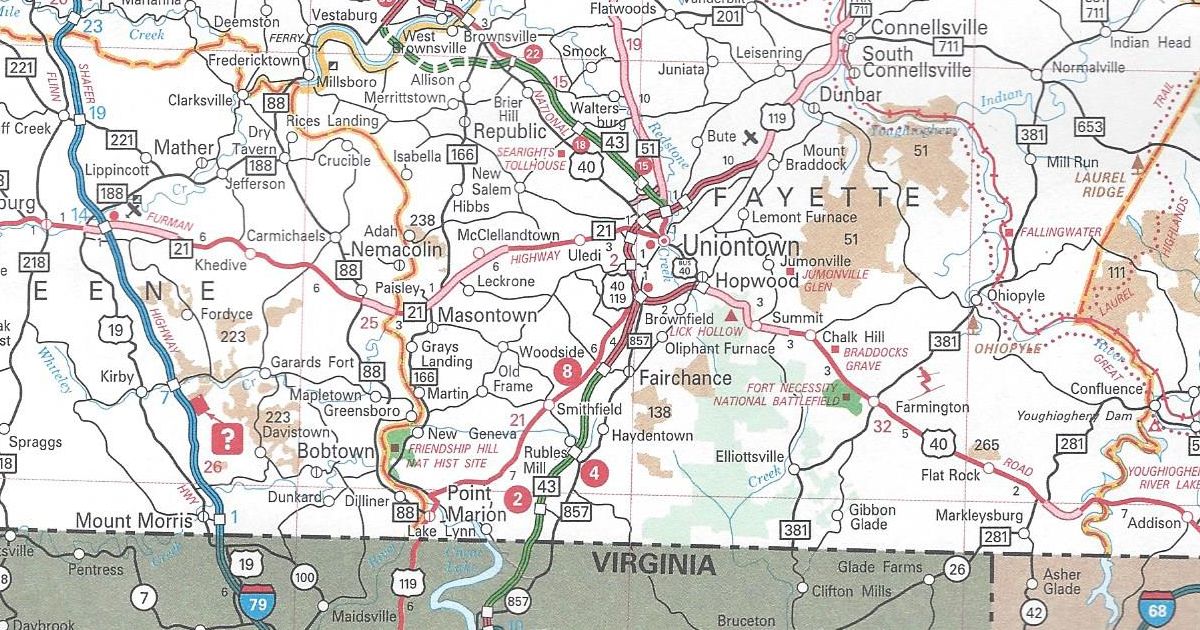 Indiana County
US 22 is now a four-lane, divided highway from just east of Blairsville to Armagh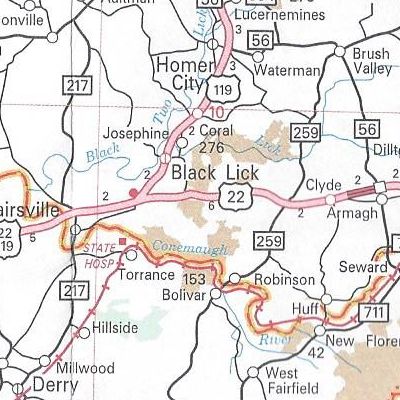 Lycoming County
US 15 upgraded to an expressway from north of PA 14 to PA 184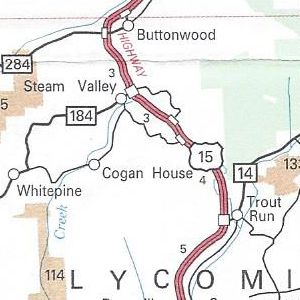 Pittsburgh Inset
Consol Energy Center shown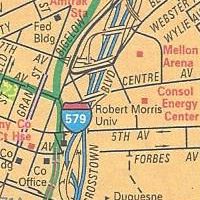 Erie Inset
PA 299 removed from Powell Avenue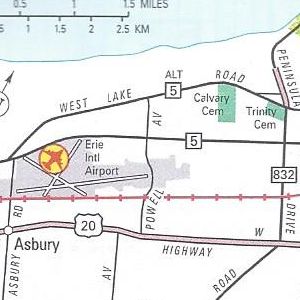 Philadelphia Inset
Street Road E-ZPass-only slip ramp completed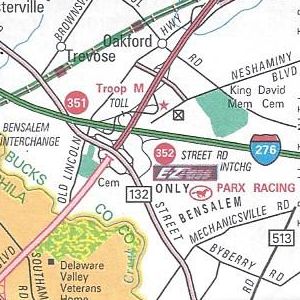 Those are all the changes to the 2011 official road map. For most of the URLs on the map, there is a likewise corresponding Microsoft Tag to scan with a smartphone. However, the link for VisitPA uses a regular QR Code.
No longer appearing on the map is the yellow shading of "Selected Built Up Areas." Meanwhile, the dark, shaded areas of urban concentrations remain.  State Game Lands have changed from a peach coloring to a tan one.  The State Park textured color used to indicate the extent of said park has been removed, but it remains in the city insets.
Above all, the US 22/US 322 shield error on the 2010 map on the Penn-Lincoln Parkway at PA 60 is now the correct US 22/US 30 shield.  There is now an inset for the Elk Scenic Drive in the upper left corner over Lake Erie. A yellow highlight instead of an orange one indicates its path on the main map.
It has the same dimensions as the previous year's map. However, this year's cover features a picture of Independence Hall.